Man Transferring into Healer
Type of art: Painting, Drawing, Graphics & Photography
This image depicts my clan symbol, Makwa/bear, who has three roles for the clan. Makwa is a protector, teacher, and healer. In this image, a man is inside Makwa learning how to be a healer. When man's training is complete, he will emerge as a healer for the tribe.

The four directions, four seasons, four races, and the four ages of life, are represented by the four circles and black spirit lines connect all together.

Painted in the Ojibwa Woodland art style.
Materials: Golden acrylics on canvas, oak frame
Technique: Painting
Size: 18" W x 24" H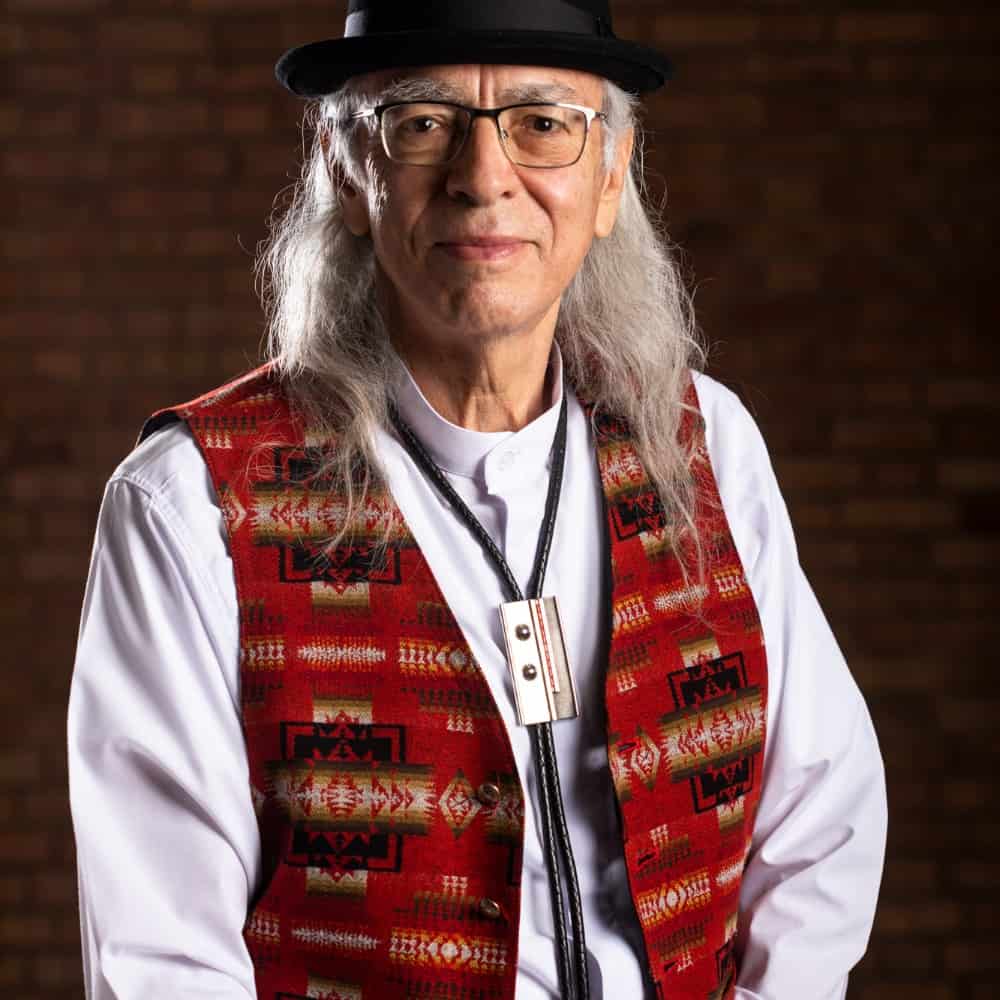 Gordon Coons
Ojibwa
ABOUT GORDON COONS BASED IN MINNEAPOLIS Gordon Coons (Lac Courte Oreilles Ojibwa/Ottawa) is a painter, printmaker and fumage artist. Largely self-taught, he paints in the Ojibwa Woodland style and creates fumage, smoke art, by burning cedar. He embellishes his fumage pieces with 24-karat gold leaf. He also prints with linoleum blocks and sculpts in stone and wood. Coons draws inspiration from his Anishinaabe heritage, and his bright color palette comes from his natural surroundings in the Great Lakes region. "I also enjoy incorporating playfulness in my images, telling stories of relationships between Western and Native cultures, and the connection we have to our shared historical events," he says in his artist statement. Gordon Coons exhibits nationally, and his work is in permanent collections across the country. He regularly shows and wins awards at annual Native American art markets. More of his artwork can be seen online at gordoncoons.com