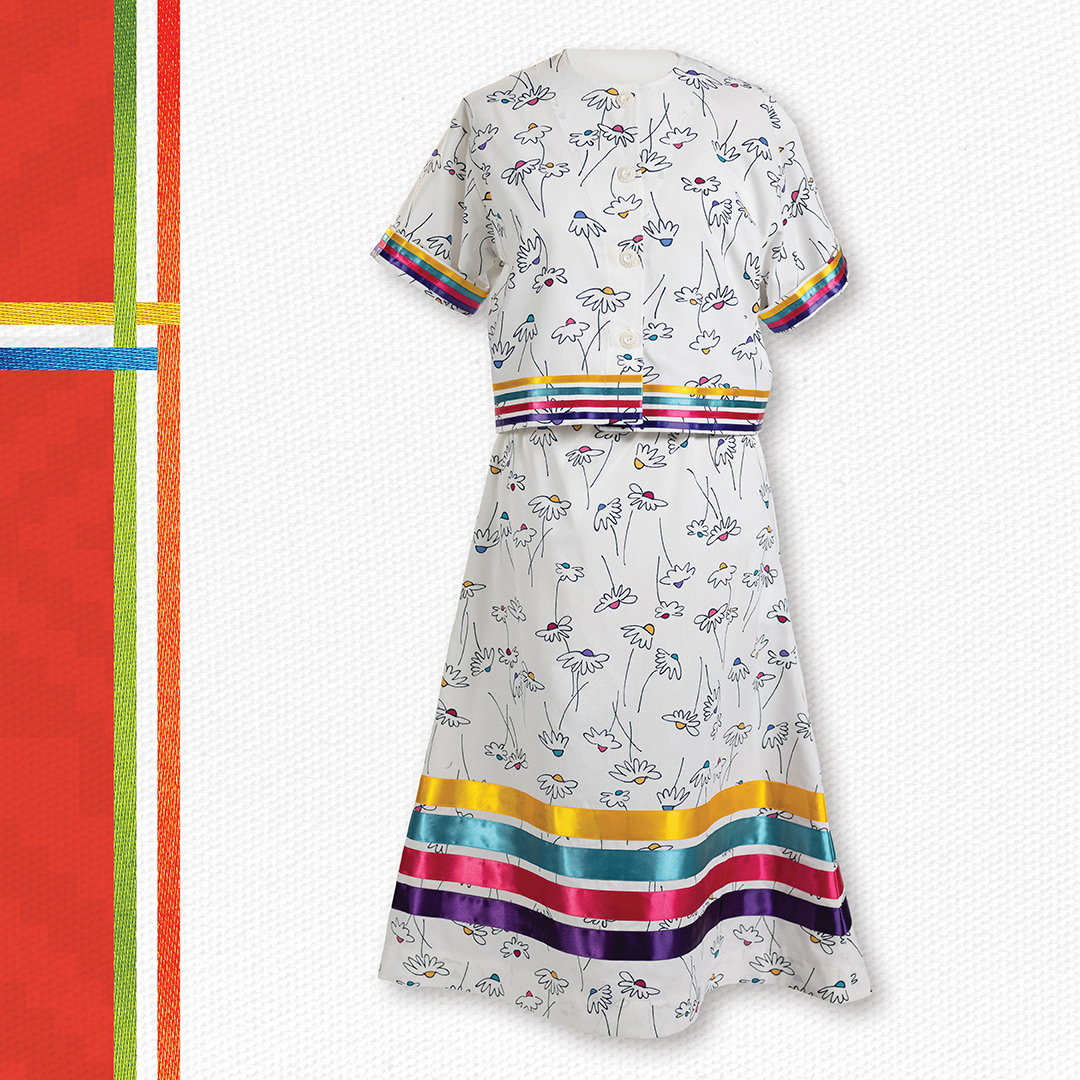 Colorful Daisies
This flared skirt features inset pockets, an elastic waistband and colorful ribbons on a field of daisies. It is paired with a complimentary top with the same ribbon color scheme, which may be worn as a jacket or shirt.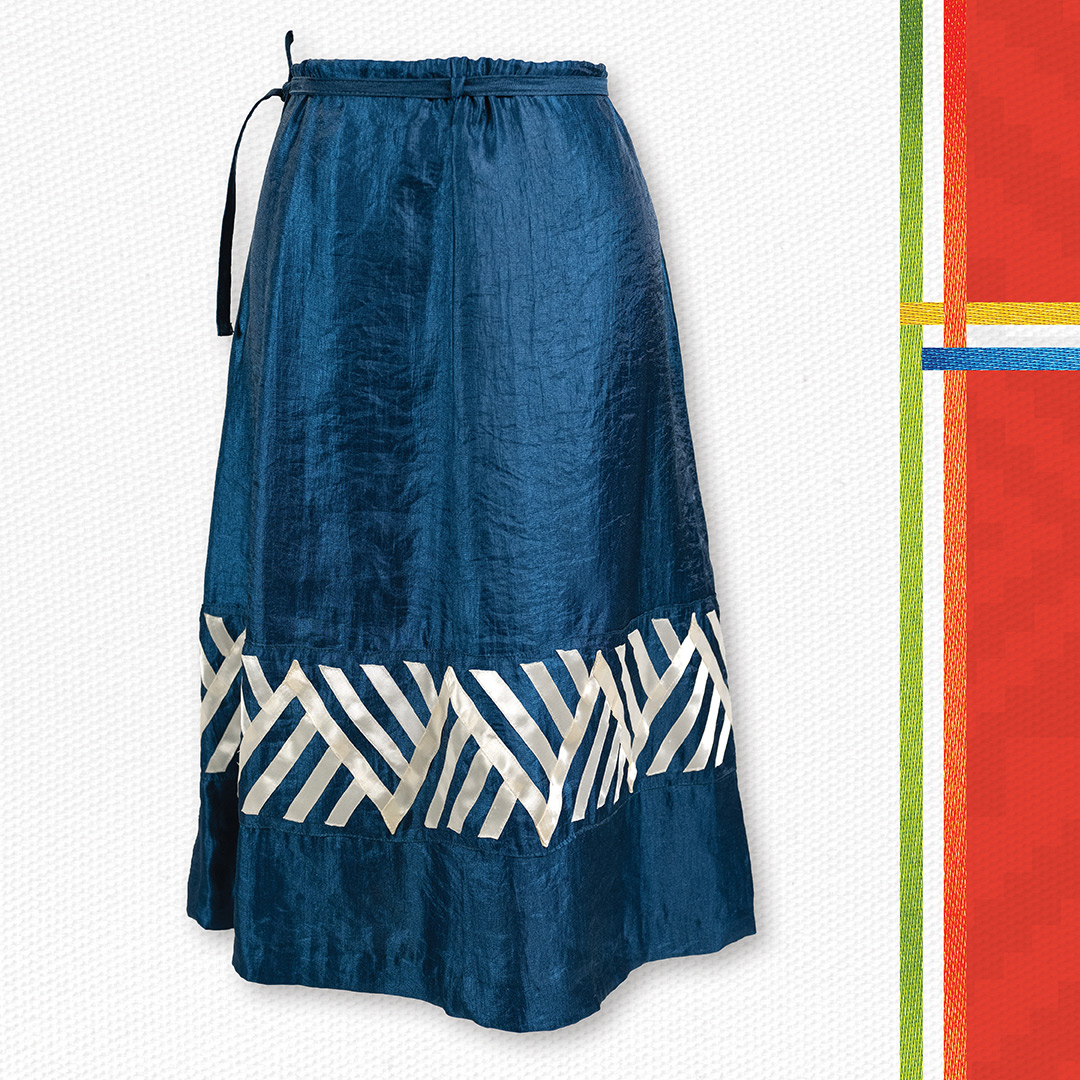 Friendship Skirt
This skirt is an homage to Anna Sixkiller Mitchell, who was a seamstress as well as a beloved and treasured contemporary potter. It features a satin ribbon in a friendship pattern often found in southeastern designs used in pottery. It is made of softened polyester and has a drawstring waistband.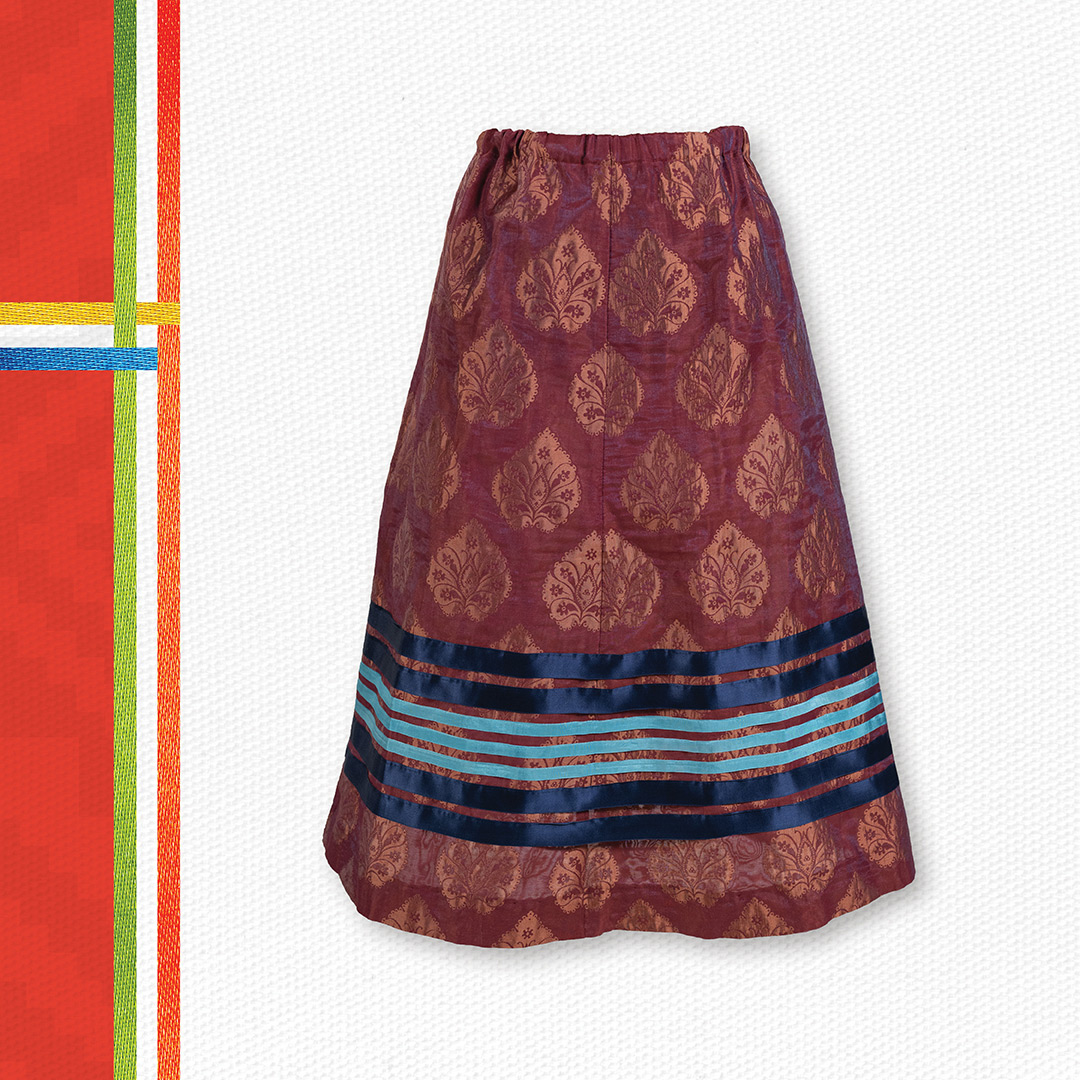 Silk Ribbon Skirt
This four-gored skirt is made of synthetic fabric, has an elastic waistband and features 100% China silk ribbon presented in a brocade pattern and iridescent overlay.
Red, Black, and White
This skirt features a satin ribbon and an appliqued inset piece. Its primary red color represents missing and murdered Indigenous women. The red and white also indicate war and peace, as Cherokee viewed our government for centuries. Diamonds are a reminder of the tear dress, and the equal arm cross symbolizes the balance of our lives, our communities and our nation.