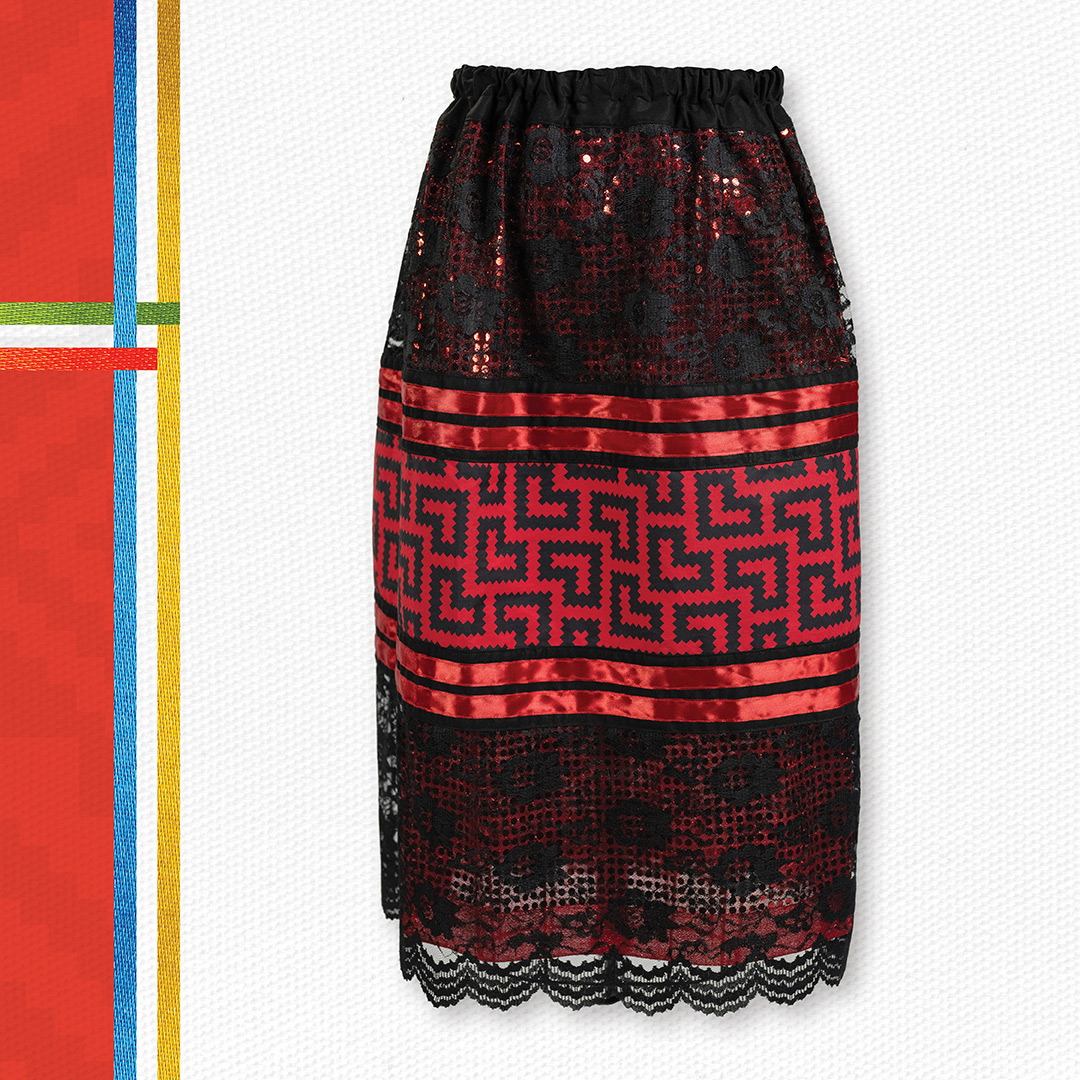 ᏗᏓᏅᏙ
This is a striking skirt that features a custom basket weave fabric, red satin ribbons and a lace overlay, which allows red sequin to shine through.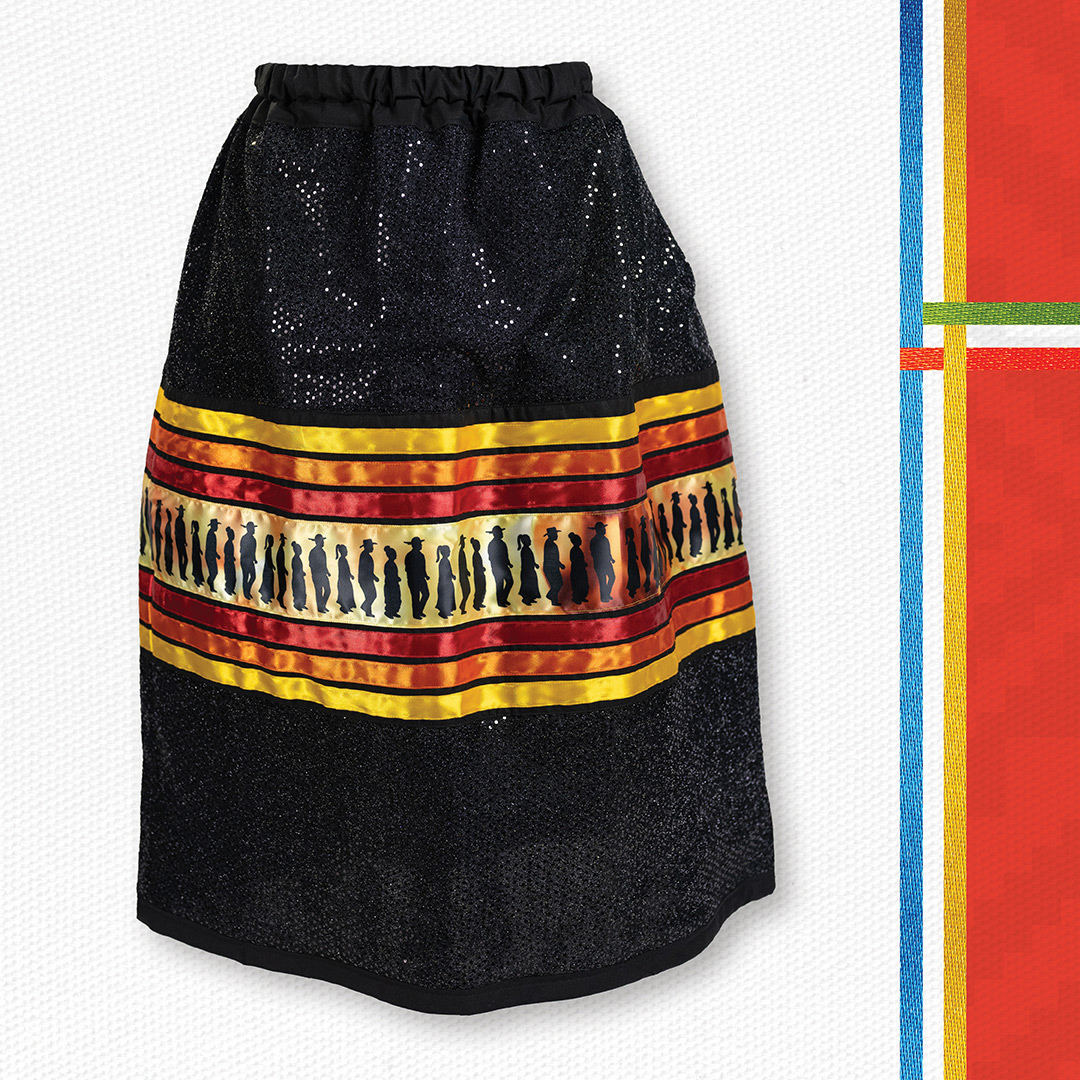 ᎠᎾᎵᏍᎩᎠ
Showcasing a custom stomp dancer ribbon, this skirt is designed with fire color satin ribbons on black sequin fabric.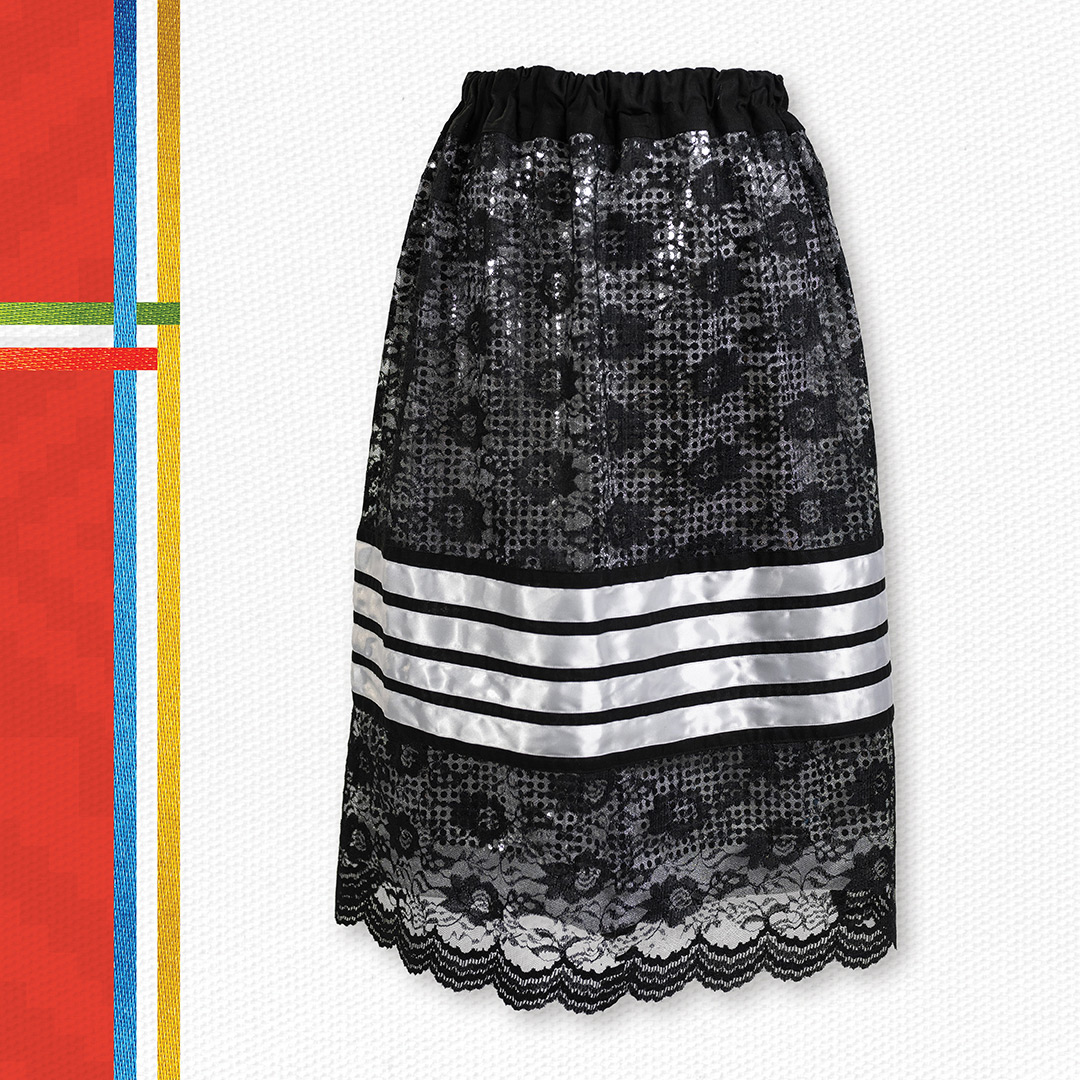 ᎬᎿᎨ ᎤᏁᏍᏓᎳ
This gorgeous skirt features a classic tone with white satin ribbons on black with silver sequin visible through it.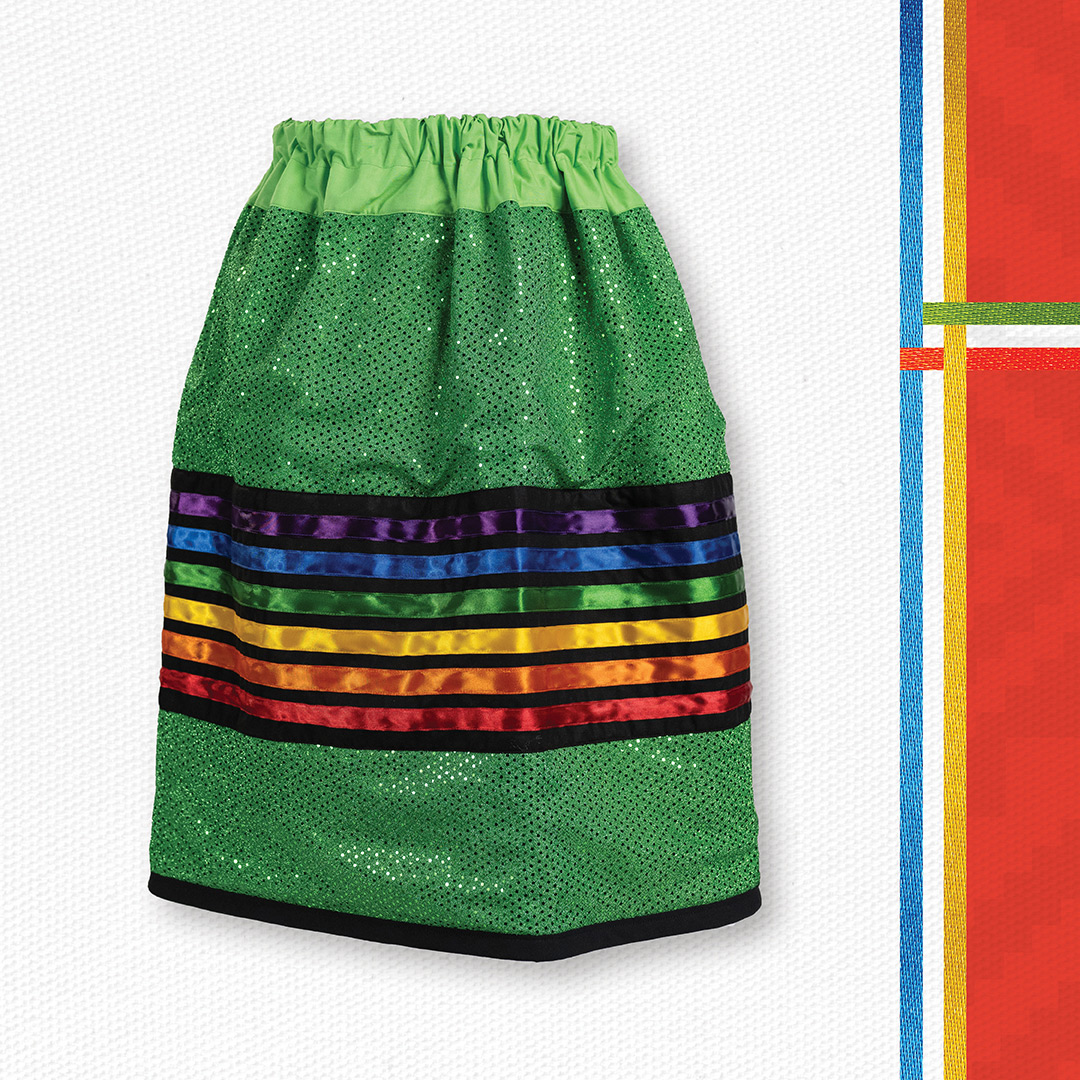 ᎢᏤ ᎢᏳᏍᏗ 
This beautiful skirt features a rainbow pattern of colors in satin ribbon on lush green sequin fabric.