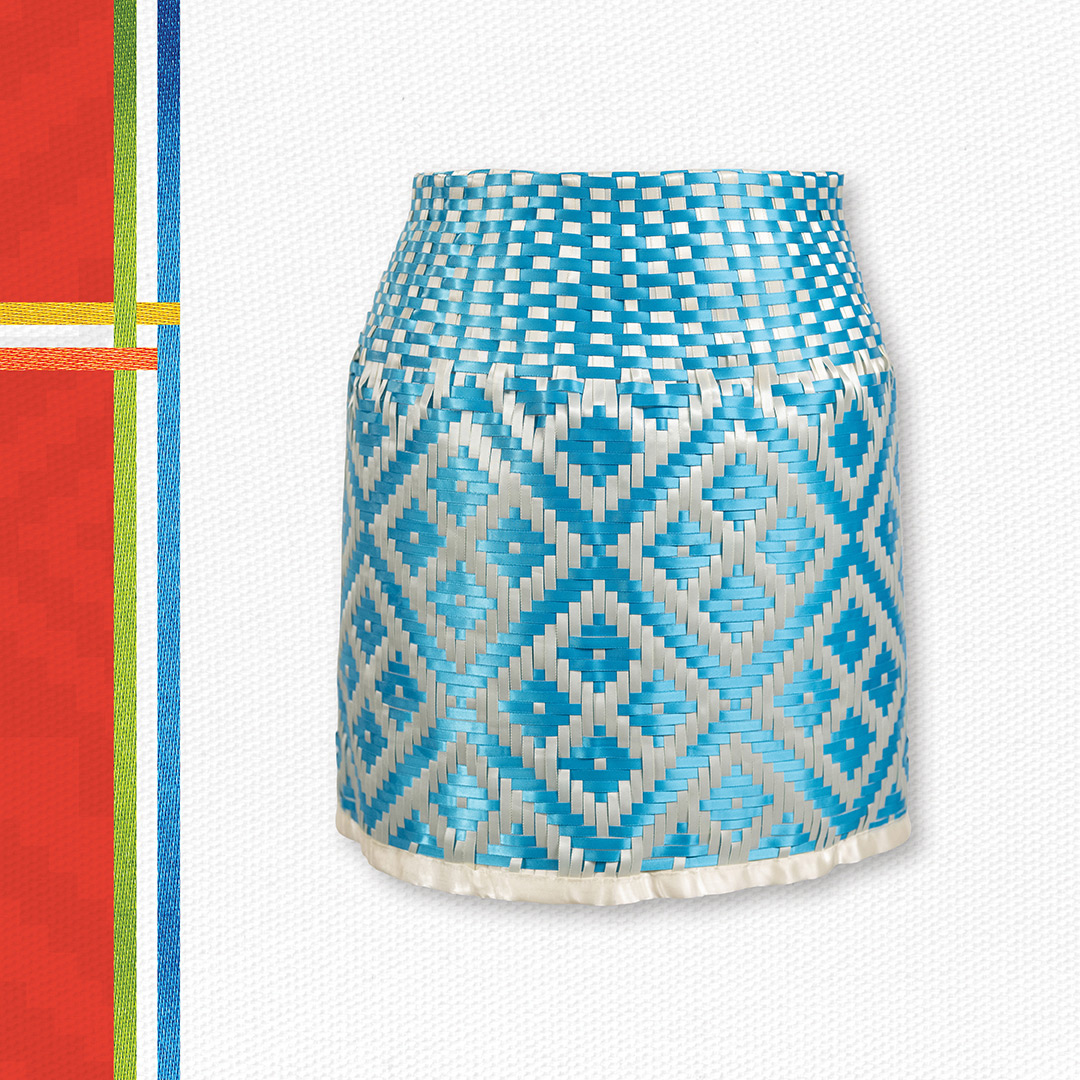 Chief's Daughter Basket Skirt
Inspired by antique flat reed basketry, this beautiful, intricately woven, turquoise and cream skirt features satin ribbon, cotton lining and a back zipper closure.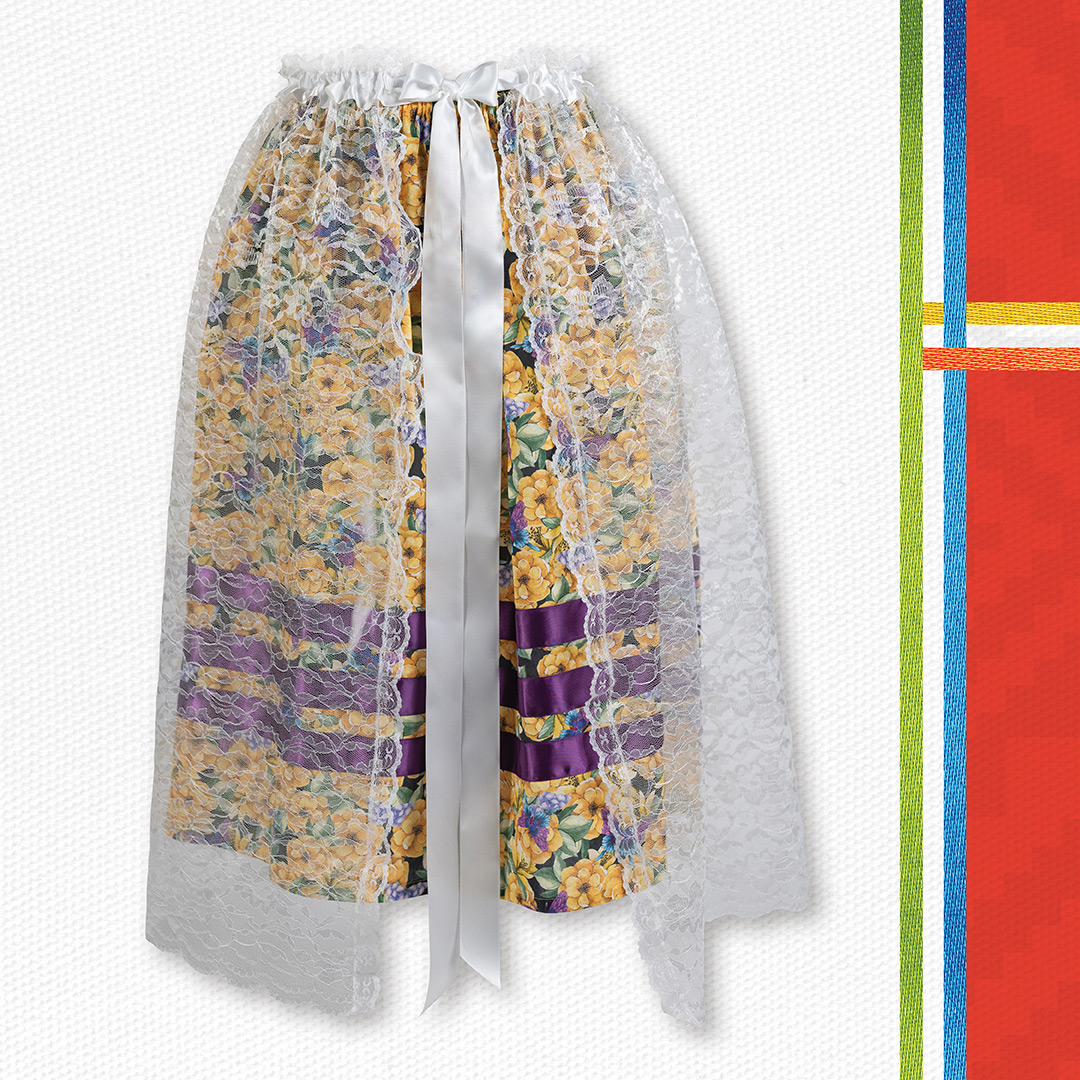 Lace Overlay Skirt
This skirt offers two wardrobe options in one. You can choose the beautiful floral cotton skirt, which features an adjustable buttonhole, an elastic waistband and comes complete with pockets. Or, if you'd rather change your look, simply tie on the satin overlay around the waist, and you have a whole new look.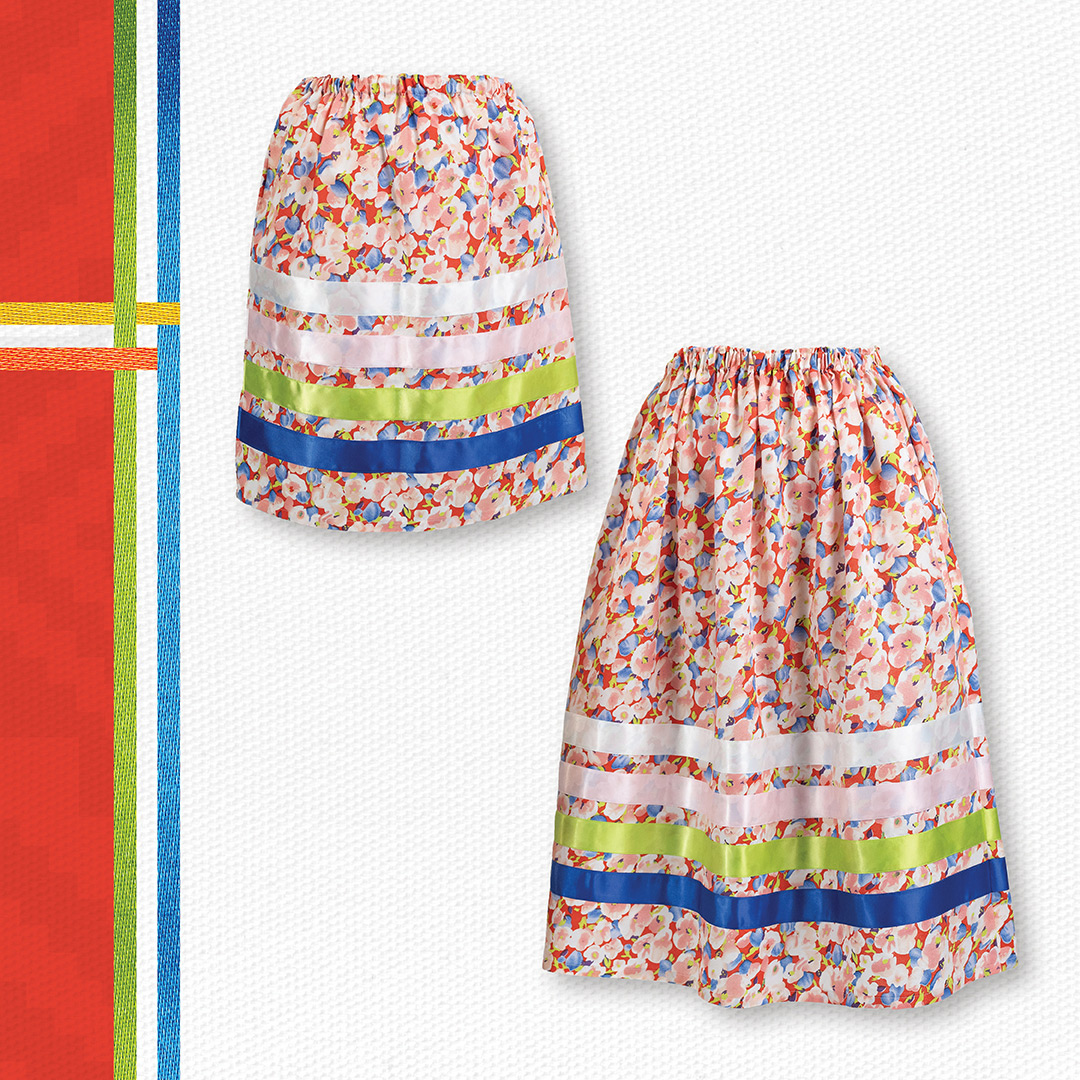 Mommy and Me
This mother/daughter skirt set is made for sharing a fashionable time together with ease and comfort. They feature four rows of satin ribbon, an adjustable buttonhole, elastic waistbands and pockets. In addition, their polyester fabric blend makes them easy to wash.
Sister's Suit
This custom-made two-piece gabardine pantsuit is predominantly purple because whoever wears it is meant to be treated like royalty. It features dragonflies, rust, copper and gold satin ribbons, as well as pockets.