Eliptical Eye
Type of art: Painting, Drawing, Graphics & Photography
A larger wedge cut style bowl with a simple sunflower/eye central design. Embellishments abound.
Materials: Wedge cut beechwood bowl, metallic paint, wood burning
Technique: Designs painted on with metallic paint
Size: 13.5' W x 11' H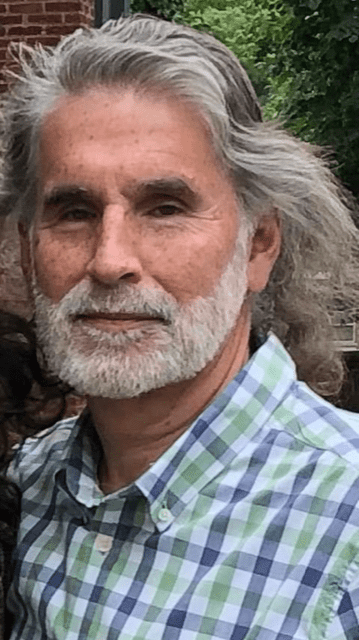 Courtney Biggs
Cherokee Nation
My name is Courtney Biggs and I am a Native American artist who lives in Grand Rapids, Michigan. For the past 30 years I have worked with oils and acrylics to create family portraits and to explore and develop Woodland inspired designs. My body of work is called "Voice in the Wood". My canvas of choice are beechwood bowls. The circular and concave structure of the bowl speaks to the balance and circle of life, where creativity and ideas are born. Each layer of paint is thoughtfully chosen, especially when applying the tip of a wood burner to reveal what lies within the work and to create movement within the design. I continue to stretch my vision of traditional and contemporary woodland art. They display the diversity of relationships I have with my community, family, self and the woodland areas of Michigan.