Origin
Type of art: Painting, Drawing, Graphics & Photography
An original framed mixed media drawing. Inspired by the Chickasaw creation story this piece is titled Origin. The central image of the crawfish is surround by an earthen color filled with intricate circles and abstract designs. The drawing dimensions are 17" x 12" and framed dimensions are 20"x 16".
Materials: Pen and ink, alcohol marker, watercolor, watercolor paper
Technique: Mixed media drawing
Size: 17" x 12"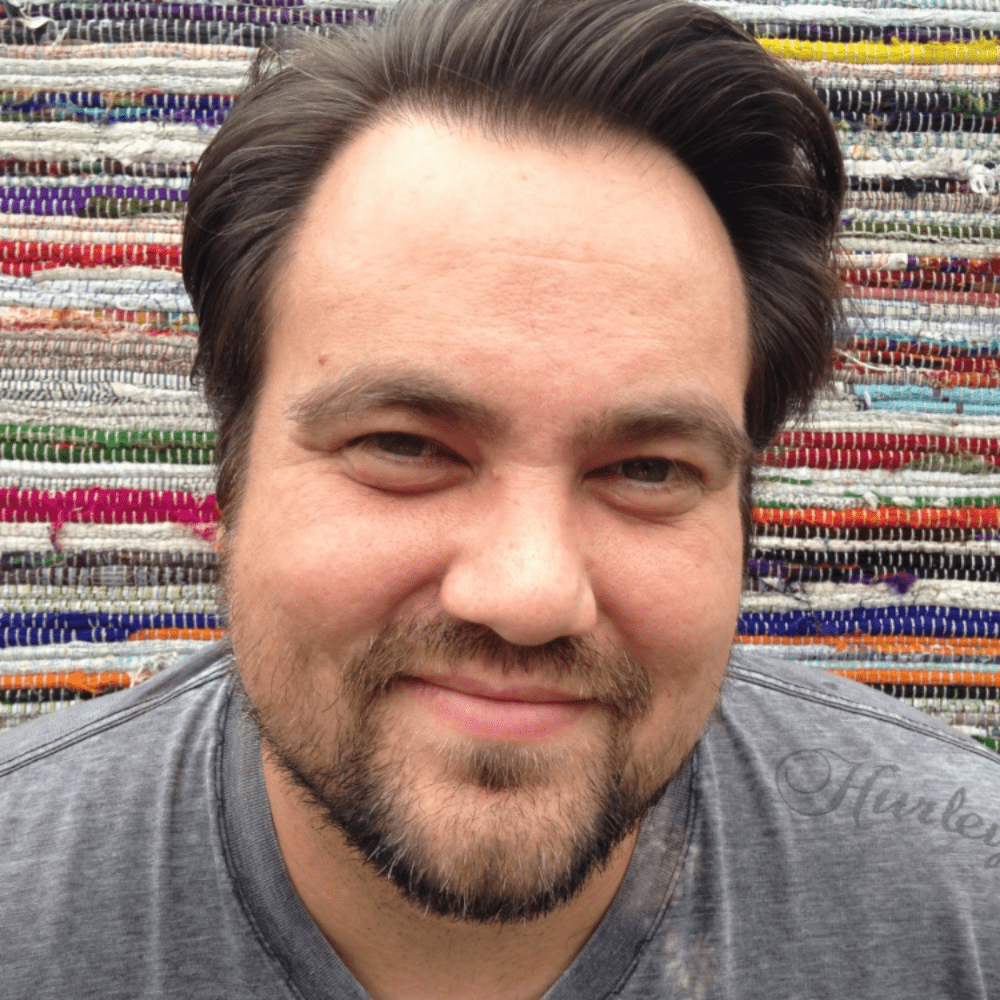 Billy Hensley
Chickasaw Nation
Billy Hensley is an artist living and working in Norman, Oklahoma. Mr. Hensley is a member of Chickasaw Nation, raised in Sulphur, Oklahoma. He developed a love of art at an early age and, although he pursued other career avenues, he returned to art as a full time profession in 2011. Mr. Hensley desires to help bring Chickasaw artists into the global art community through art that incorporates history and tradition with relevance to the present. "I continuously strive to evolve in my work through experimentation with new techniques and processes." Mr. Hensley gains inspiration from his life, the history of his family and the Chickasaw people. He often incorporates objects and images of historical significance into his works. Mr. Hensley has earned numerous awards in Native Art Competitions, participated in The Visual Voices traveling exhibition and, shown in several galleries including Exhibit C gallery in Oklahoma City, Oklahoma.