Dry Creek Ring
Type of art: Jewelry
This ring is set with natural dry creek turquoise and made with sterling silver.
Materials: Turquoise, silver
Technique: Silversmithing
Size: 8"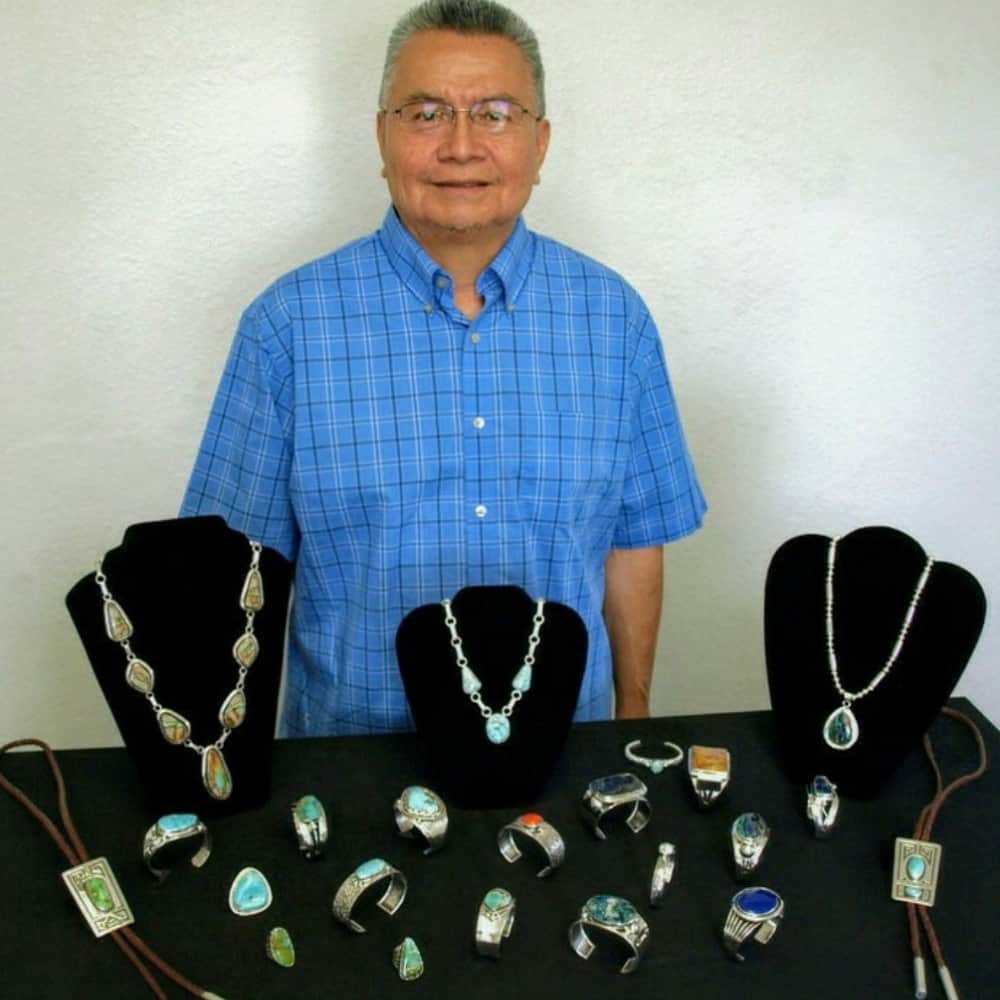 Nelson Garcia
Kewa Pueblo
I am a third generation jeweler. I learned from my grandfather and father and began creating jewelry at 12 years old. Throughout this journey of life I have been dedicated to the art I create and the valued relationships with my customers.