Heal the People, Protect the Sacred
Type of art: Painting, Drawing, Graphics & Photography
This is one of our photographs from the Art Heals: The Jingle Dress Project series. This image was captured at the Redwood National and State Parks in California, native land of the Yurok, Tolowa, Karok, Chilula and Wiyot people. This lithograph is printed on museum archival watercolor paper. Proceeds will continue to help fund our project.
Materials: Museum archival watercolor paper
Technique: Photograph lithograph
Size: 36" x 24"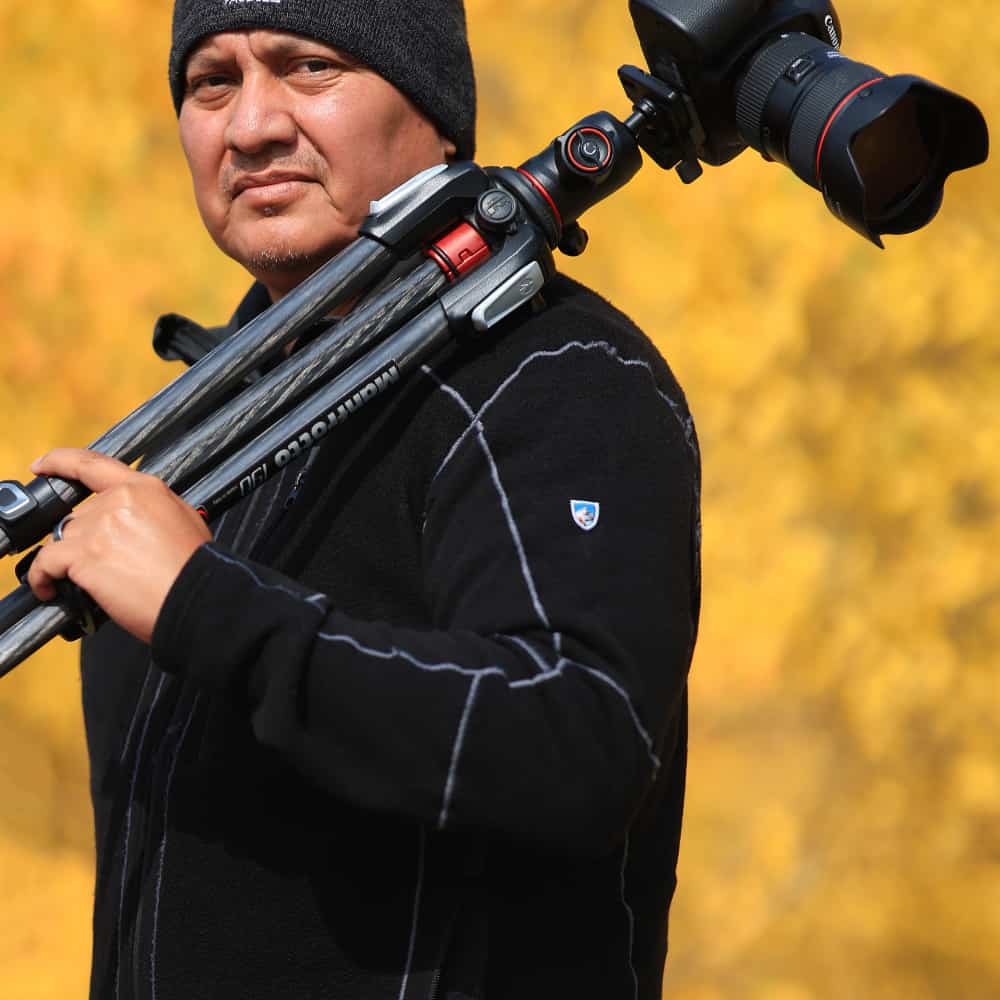 Eugene Tapahe
Navajo
Eugene Tapahe, Navajo, is a designer, artist and photographer who specializes in capturing the beautiful landscape and people of the Southwest. He receives inspiration from his grandmother, family and culture. When Tapahe is on a photo shoot, he feels his ancestors' presence with him. He feels their love and blessings when he photographs places they once walked. Tapahe hopes you will appreciate his images and stories they tell as he continues his creative journey.