Mahota
Type of art: Painting, Drawing, Graphics & Photography
This is an original B.L. Hensley acrylic painting on gallery wrapped canvas. Mahota was inspired by the rich colors and textures of the woven textiles created by Mahota. The painting is comprised of layers of varying patterns and textures to give the feel of weaving.
Materials: Acrylic paint, canvas
Technique: Painting
Size: 4' x 5'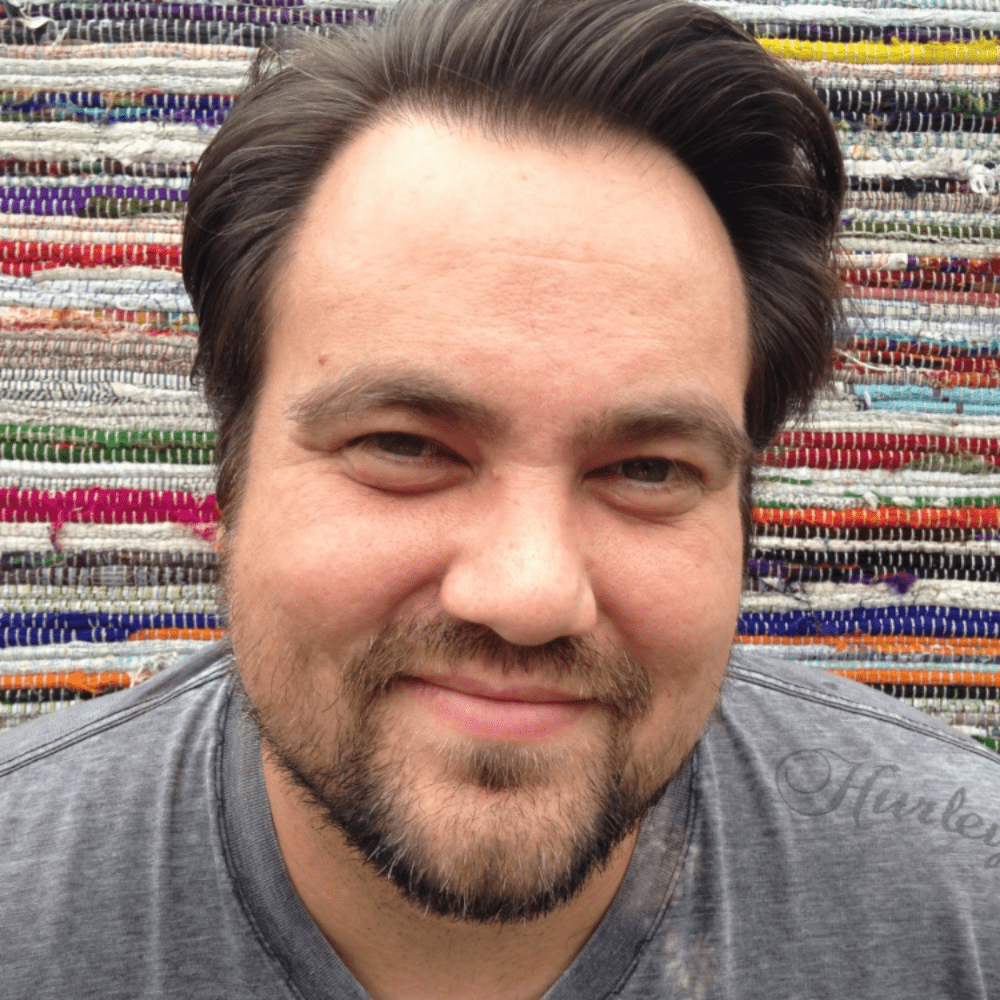 Billy Hensley
Chickasaw Nation
Billy Hensley is an artist living and working in Norman, Oklahoma. Mr. Hensley is a member of Chickasaw Nation, raised in Sulphur, Oklahoma. He developed a love of art at an early age and, although he pursued other career avenues, he returned to art as a full time profession in 2011. Mr. Hensley desires to help bring Chickasaw artists into the global art community through art that incorporates history and tradition with relevance to the present. "I continuously strive to evolve in my work through experimentation with new techniques and processes." Mr. Hensley gains inspiration from his life, the history of his family and the Chickasaw people. He often incorporates objects and images of historical significance into his works. Mr. Hensley has earned numerous awards in Native Art Competitions, participated in The Visual Voices traveling exhibition and, shown in several galleries including Exhibit C gallery in Oklahoma City, Oklahoma.