Midewin and Grandfather Pipe Takes Our Tobacco
Type of art: Painting, Drawing, Graphics & Photography
"Midewin and Grandfather Pipe Takes Our Tobacco"
Completed 2019
This piece is matted (purple) and framed (black) under glass.
Materials: Mixed media (Watercolors, pen & ink, Copic markers)
Technique: 2D flat work
Size: 22" x 30"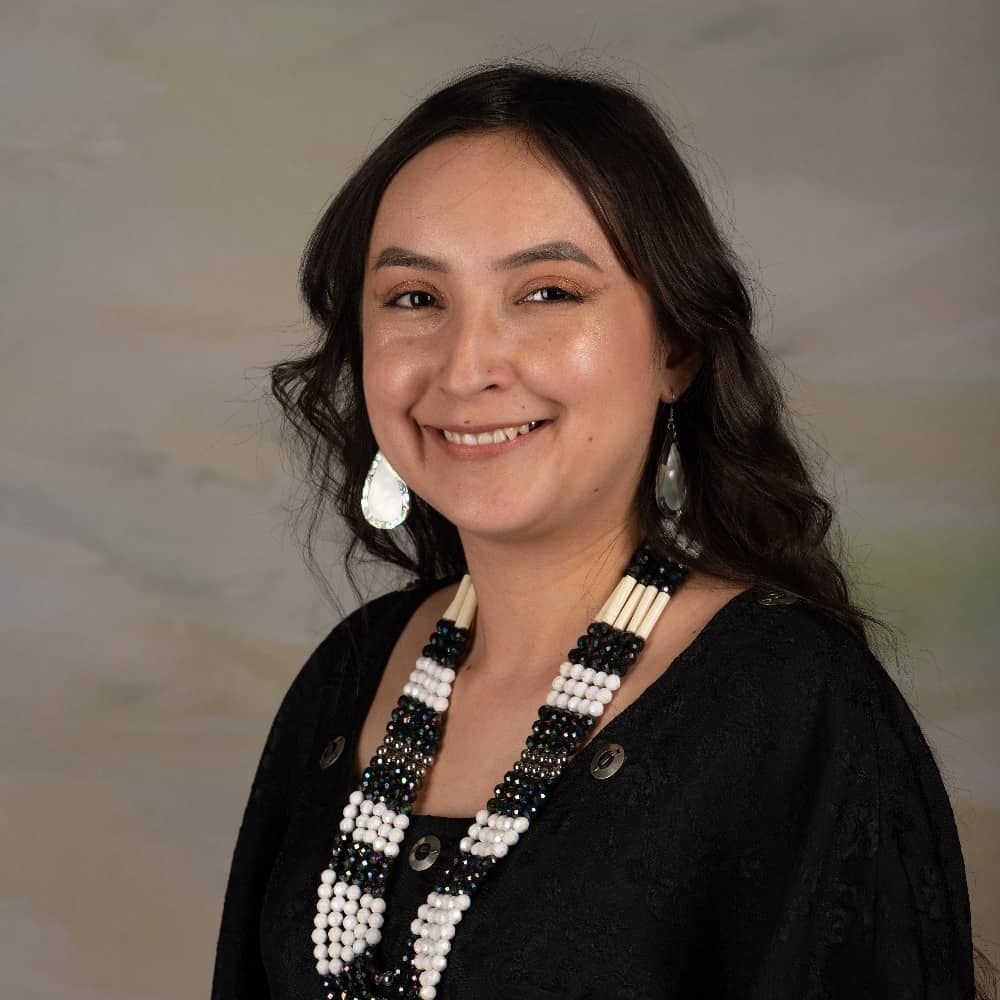 Amber DuBoise-Shepherd
Navajo
My drawings and paintings depict my experiences from my everyday life and visual show how I interpret the world around me with my strong Native American heritage and traditions. My pieces have an illustrative and narrative quality with them as I bridge the traditional Native American subjects with more modern contemporary styles. I want my artwork to reach out and connect with others; to let them know we may be different, but to know we are all human beings. This is what it looks like to be a Native in America and in Oklahoma today. Amber L. DuBoise-Shepherd is the current manager of Education and Outreach at the Mabee-Gerrer Museum of Art. She has an Associates of Art from Seminole State College and completed her Bachelors of Fine Arts in Spring 2016 at Oklahoma State University. Amber has exhibited in various gallery's across Oklahoma.