Passage
Type of art: Pottery
Passage represents the travels and struggles of the Indigenous Peoples, and their ability to overcome adversity. The stainless steel represent the strength needed to continue.
Materials: Hand built Raku, incised and embellished with Stainless Steel rivets.
Size: Height 12" x Length10" X Depth 4"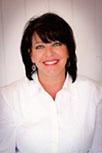 Tama Roberts
Cherokee Nation
(918) 636-2070
tamaroberts@ymail.com
My name is Tama Roberts, and I am a citizen of the Cherokee Nation. I have worked with a few different mediums, however, I have made the transition into ceramics within the last few years. Currently I am enrolled in the Cherokee Nation National Treasure mentorship program, which allows me to train with a Cherokee National Treasure. At this time I am training with Troy Jackson, and with Bill Glass, Jr. for the previous 2 years. Working with clay allows me to use the four elements of nature, to create original works of art, and to express the influence of nature on my life. Each piece is original, with no reproductions.