Feathers of Unity
Type of art: Pottery
SOLD
This piece is wheel thrown, incised, glazed and fired. This piece signifies that as a whole we are much more powerful, and that unity overcomes. The feather is a very delicate thing, however, together it will create a flowing wind of change.
Materials: Commercial Clay
Technique: Wheel thrown with incising
Size: H11" X Depth 5"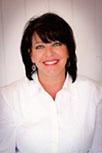 Tama Roberts
Cherokee Nation
(918) 636-2070
tamaroberts@ymail.com
My name is Tama Roberts, and I am a citizen of the Cherokee Nation. I have worked with a few different mediums, however, I have made the transition into ceramics within the last few years. Currently I am enrolled in the Cherokee Nation National Treasure mentorship program, which allows me to train with a Cherokee National Treasure. At this time I am training with Troy Jackson, and with Bill Glass, Jr. for the previous 2 years. Working with clay allows me to use the four elements of nature, to create original works of art, and to express the influence of nature on my life. Each piece is original, with no reproductions.