Pueblo Potter
Type of art: Sculpture - Stone, Bronze, Other
Bronze of a Pueblo lady sitting holding pottery.
Materials: Traditional Lost Wax casting process.
Technique: The Lost Wax process is handmade with a nine step process that includes model making, mould making, wax, chasing, spruing, investing, pouring, release and metal chasing.
Size: 12 x 6 1/2 x 8 1/2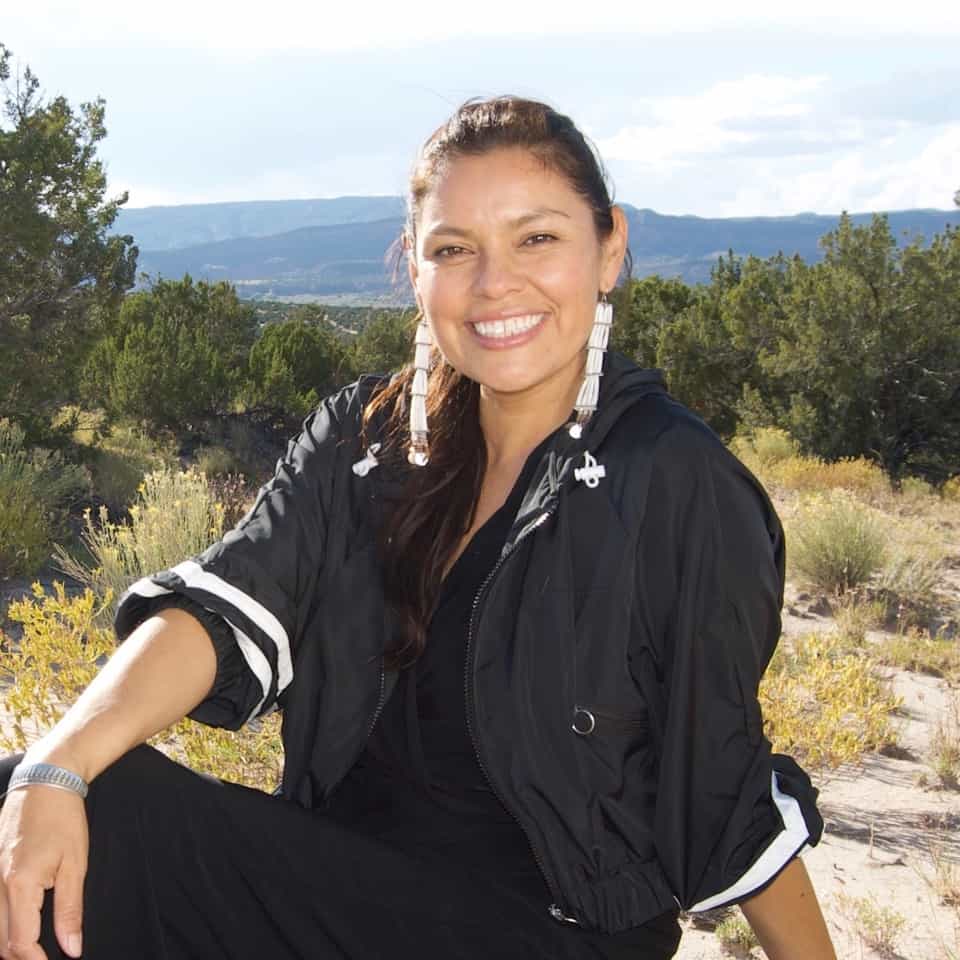 Kathleen Wall
Pueblo of Jemez
Kathleen carries on the matrilineal tradition of being a clay artist as passed down from her grandmother to her mother and then to her. She began her artistic journey making storytellers as a young adult. Throughout the years, numerous exhibits and art shows have featured her pottery and figurative forms. Even as her work has evolved the traditional art taught to Kathleen in her youth, she remains grounded in tradition. Kathleen plans to continue creating her work and to continue sharing and embracing her understanding of her connection to clay. Kathleen currently resides with her family in Pueblo of Jemez.