Set of 3 Gorgets
Type of art: Pottery
Materials: Clay
Technique: Hand dug clay, on adjustible leather cord, with copper, bone and brass beads. Ancient Mississippian motifs are created by incising and relief and stone burnished. Double fired.
Size: 3-1/2" w x 1-1/2" h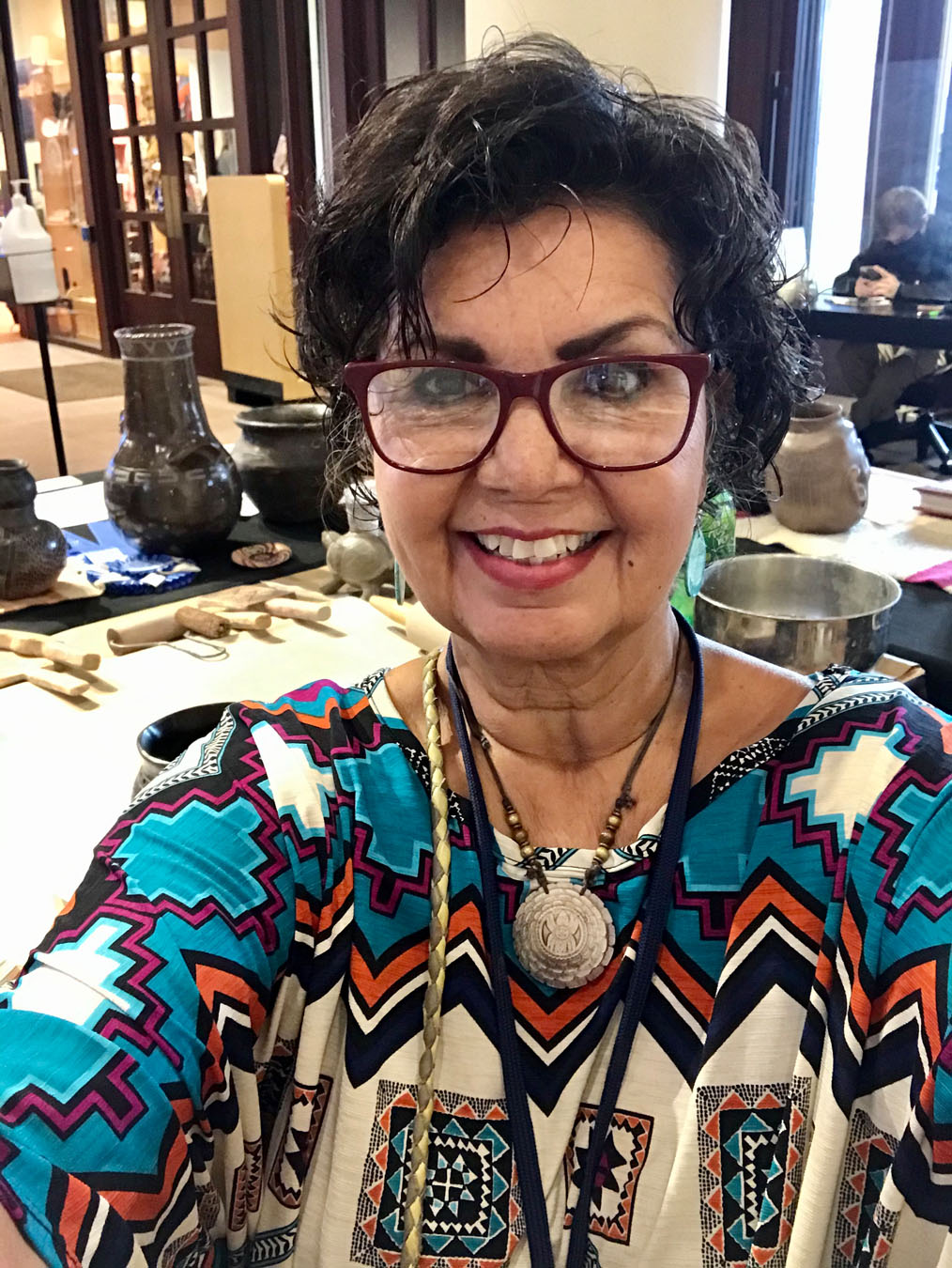 Crystal Hanna
Cherokee Nation
(918) 269-7167
runfreepottery@hotmail.com
Southeastern/Mississippian inspired hand coiled pottery. Apprenticed with Anna Mitchell in 1999. Anna was a self taught Master Potter and Treasure for Cherokee Nation. It is my honor to continue her legacy by teaching and participating in acclaimed art markets. I am already juried I to the 2021 Santa Fe Indian Art market where I have been accepted since 2001. It is my intent to be active in theNative American Art Community for as long as I am able to do so.